Restaurant Mandel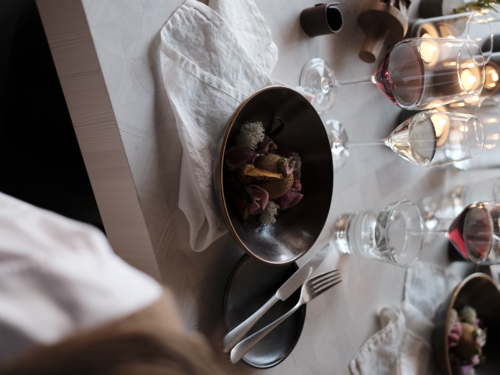 About the restaurant
A warm welcome to MANDEL!
In our hearts is the love for the Norrlands and our local products. MANDEL's new menu is up and running, as always with an ecological and sustainable focus. We are so proud that we have talented local partners who enable us to work with fantastic ingredients and prepare a tasty meal for you as a guest.
Your experience as a guest in our living room here at MANDEL is the most important thing to us.
At MANDEL, the atmosphere is relaxed, it is just as suitable to have a breakfast meeting or to take an AW as to have dinner.
Inquiries or other considerations are emailed to: mandel@woodhotel.se. Please note that Mandel is a pet-free restaurant.
A warm welcome to Restaurant Mandel!
Please contact the restaurant directly for reservations.
Opening Hours
LUNCH
Monday-Friday: 11:00-14:00
DINNER
Wednesday-Thursday: 17:00-late
Friday-Saturday: 17:00-01:00

The kitchen closes at 22:00 every day
THE BAR
Wednesday-Thursday: 16:00-late
Friday-Saturday: 16:00-01:00
Find us
Restaurant Mandel
Torggatan 3
931 32 Skellefteå