The Bishops Arms, Stora Gatan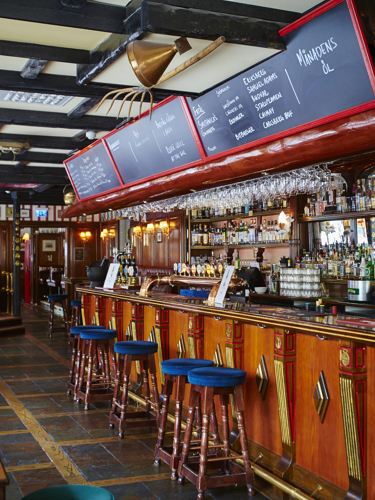 About the restaurant
Visit our favourite gastropub The Bishops Arms, next to the hotel entrance on the ground floor. Enjoy hearty, classic dishes in a genuine English pub environment. We offer a wide choice of beverages, from old classics to new exciting brands of beer and whisky.
In the summer when the hotel opens the lovely terrace, you can enjoy a nice meal with a view of the river.
Make a reservation
Please call +46 221 76 03 00 if you wish to cancel your table.
Opening Hours
Monday - Thursday: 16:00 - 23:00
Friday: 15:00 - 02:00
Saturday: 13:00 - 02:00
Sunday: 16:00 - 22:00
Find us
The Bishops Arms, Stora Gatan
Stora Gatan 10
731 30 Köping