Swea Wine & Dine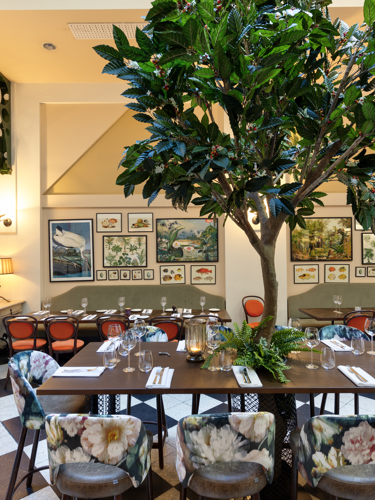 About the restaurant
A warm welcome to Swea Wine & Dine! We create food from the best seasonal Swedish ingredients and enhance it with a touch of France. Swea Wine & Dine is located at Västra Hamngatan in the heart of Elite Plaza Hotel. Gaze towards the rooftops and see Mother Svea watching over the impressive building. Step into the beautiful inner yard and enjoy food and beverage.
The passion for food is obvious at Swea Wine & Dine. Experienced staff will guide you through the menu and suggest the beverages that create taste-bud excitement. Enjoy an inspiring lunch, a small bite, a three-course meal and a break in the bar.
Swea Wine & Dine is ideal for any occasion. In the summer we open the sunny veranda towards Magasinsgatan.
Opening Hours
PLAZA BAR & DINING
See opening hours here.
Find us
Swea Wine & Dine
Västra Hamngatan 3
404 22 Gothenburg