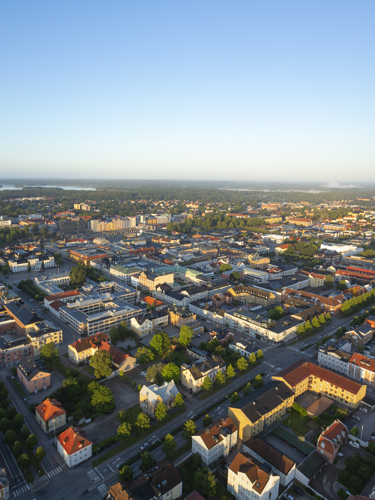 Hotels in Växjö
Elite Hotels have two hotels in Växjö, Elite Stadshotellet at Stortorget and Elite Park Hotel next to Växjö Concert Hall. Whether you are coming to Växjö for work, go to a hockey game or visit friends and family, we have a hotel for you.
Experience Our Hotels
Elite Stadshotellet, Växjö
Our hotels in Växjö
Elite Stadshotellet is our classic hotel in Växjö. Both visitors and locals come here to spend time together, to celebrate exams, weddings and birthdays. The hotel houses a restaurant, a pub and a night club.
Elite Park Hotel has a central location next to the lush city park and Växjö Concert Hall. The bright, Nordic design creates an open and calming atmosphere.
No matter where you stay, both hotels are near sights, shopping and nature. Walk or bike around the lake of Växjö, visit the museum park with Smålands museum, The Swedish glass museum and the House of Emigrants. Take a break at one of Växjö's many cafés and enjoy a tasty piece of cheesecake from Småland.
After a day of work or activities, you are welcome back to the hotel to enjoy our first-class service, stylish rooms and comfortable beds. Relax and indulge yourself. We serve a delicious breakfast buffet in the morning.