The Bishops Arms, Hotellplan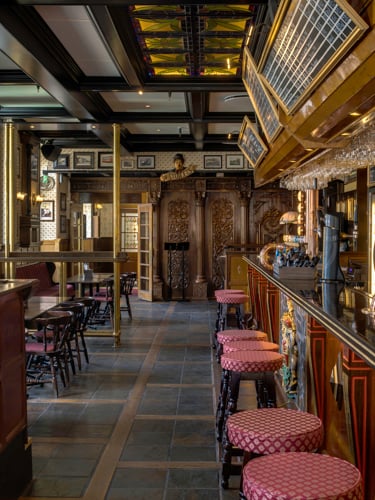 About the restaurant
Around the corner, you'll discover The Bishops Arms Jönköping, our very own and genuine British pub with Jönköping's largest beer- and whiskey selection where you'll also find our lovely and affordable sample menu.
Our experienced staff and English decor invite you to the heart of British culture and a feeling of coming home. A pub for everyone.
An appreciated feature that we recommend to our guests is our beer- and whiskey tasting.
Please visit The Bishops Arms website for further information and menu.
Opening Hours
Monday-Thursday: 16:00-22:00
Friday-Saturday: 16:00-00:00
Sunday: 16:00-22:00
Find us
The Bishops Arms, Hotellplan
Hotellplan 3
553 20 Jönköping