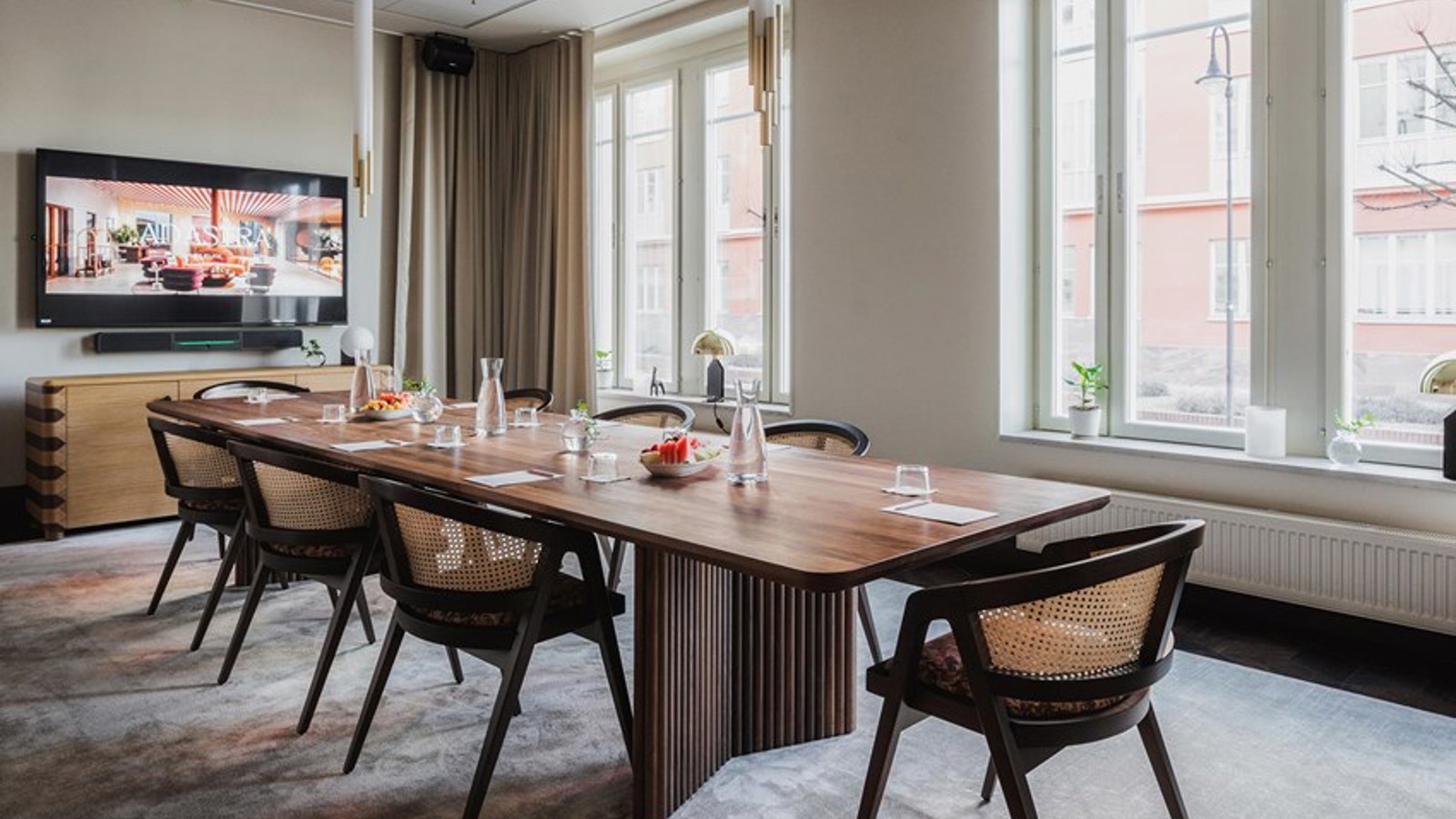 Conference & meetings
Welcome to a conference experience beyond the ordinary at Ad Astra by Elite. Meet at the Riviera and let the pearls of the Mediterranean form a wonderful setting for your conference. The spectacular premises with beautiful interior details are suitable for both large and small meetings. First-class service becomes an obvious part of the experience. The restaurant is the sun in Ad Astra by Elite, the warm fragrant rays give energy to your meeting and here you enjoy lunches and dinners with a taste of the Mediterranean. The hotel offers 12 airy, bright and beautiful rooms with modern technology.
Ad Astra by Elite
Meet at the Riviera, 28 minutes south of Stockholm
150 guests

12 rooms

Largest room: 298 sqm
First-class service

Fantastic selection of food & drinks
Or give us a call at  08-522 540 00
Customize to your needs
Ad Astra by Elite offers 12 bright and beautiful premises with modern technology. Although the technology is important, the people are key. That is why we have our own staff of conference ready to help before, during and after your meeting.
| Premises | | | | | | | |
| --- | --- | --- | --- | --- | --- | --- | --- |
| Asinara | 85 Sqm | 56 | 52 | 30 | - | 20 | 36 |
| Capri | 33 Sqm | - | - | - | - | 12 | - |
| Isola d'elba | 225 Sqm | 128 | - | - | - | - | - |
| Lipari | 78 Sqm | 54 | 32 | 22 | - | 20 | 28 |
| Marettimo | 35 Sqm | - | - | - | - | 12 | - |
| Montecristo | 42 Sqm | 25 | 16 | 16 | - | 16 | 18 |
| Pantelleria | 90 Sqm | 66 | 60 | 24 | - | 16 | 36 |
| Salina | 58 Sqm | - | - | - | - | 24 | - |
| Sardegna | 273 Sqm | - | - | - | - | - | 150 |
| Sicilia | 298 Sqm | 150 | 120 | - | - | - | 150 |
| Stromboli | 49 Sqm | - | - | - | - | 6 | - |
| Vulcano | 55 Sqm | 35 | 30 | 24 | - | 20 | 24 |