The Bishops Arms, Nybrogatan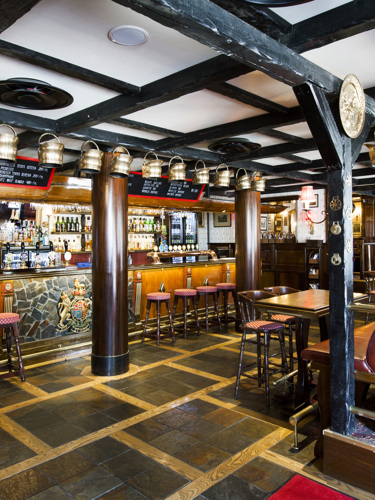 About the restaurant
The Bishop's Arms in Eskilstuna has 120 bottled beers from every corner of the world, along with more than 300 whiskies, a selection of 12 wines by the glass and a choice of dry and sweet cider. The highly trained, knowledgeable staff at The Bishop's Arms will be only too pleased to guide you through the wide and exciting assortment and can even arrange beer and whisky tastings.
The Bishop's Arms offers a varied, moderately priced menu for different occasions.
For table reservations, call +46 (0) 16-540 23 16.
Opening Hours
Monday - Tuesday: 16:00–23:00
Wednesday - Thursday: 16:00-24:00
Friday: 16:00-01:00
Saturday: 13:00–01:00
Sunday: 17:00-22:00
Find us
The Bishops Arms, Nybrogatan
Nybrogatan 1
632 18 Eskilstuna