Teaterparken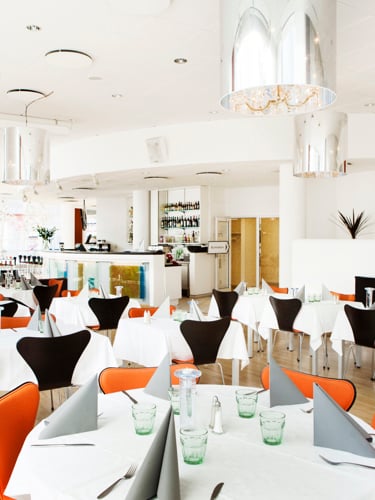 About the restaurant
At restaurant Teaterparken we offer our guests a wide selection of good food and drink, ranging from snacks to banquet meals. Here you can enjoy lunch or dinner in a stylish comfortable environment and calmly sit back while the staff takes care of your requests.
With respect for the ingredients and seasonal variations, we offer a classic Nordic menu with a modern twist. We cook all our food from scratch, no intermediates are used. We choose our suppliers with care and use a lot of locally produced food, in addition, we are also KRAV certified. Our chef works continuously developing and refining our menus in order to always be able to offer a menu that suits everyone's needs. Our food waste is recycled into biogas, which operates the city buses in Växjö.
A warm welcome to a meal that takes care of both heart and soul!
Please contact the restaurant directly for reservations.
Opening Hours
The restaurant is only open for breakfast, conference groups and pre-booked parties.
Find us
Teaterparken
Västra Esplanaden 10-12
352 31 Vaxjö