Knaust Bar & Restaurant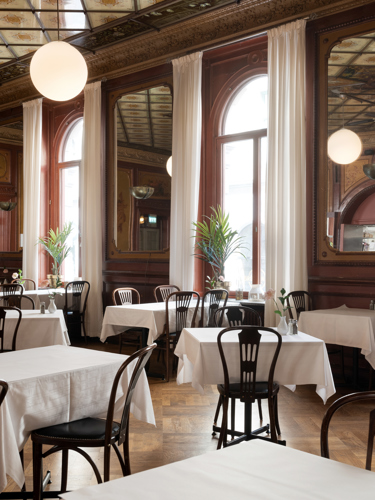 About the restaurant
Welcome to Knaust Bar & Restaurant for a generous breakfast buffet, afternoon tea or conference lunch. Our beautiful venue can also be used as a banquet hall for celebrations, weddings and much more.
Knaust Bar & Restaurant is situated in the magnificent Hall of mirrors. The venue dates back to the late 19th century and is truly beautiful with its mirrored ceiling and preserved details. Many festivities and dinners have been arranged here over the years and both celebrities and city residents have been enchanted by its beautiful interior.
Please contact the restaurant directly for reservations.
Opening Hours
BREAKFAST
Opening hours for breakfast.
LUNCH
Tuesday-Friday: 11.30am-1.30pm
Find us
Knaust Bar & Restaurant
Storgatan 13
852 30 Sundsvall