The Bishops Arms, Kungstorget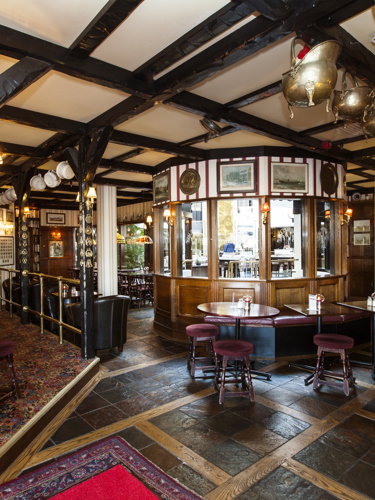 About the restaurant
Welcome to the gastropub, The Bishops Arms, located on the quayside of Elite Hotel Marina Plaza. It offers one of the city's widest ranges of beer and single malt whiskey with over 20–25 types of beer on tap, 70–100 types of bottled beer and up to 250 types of single malt whiskey.
The Bishops Arms' well-trained and knowledgeable staff will be happy to guide you through the large assortment and also arrange beer and whiskey tastings as desired.
We offer a quality and affordable menu in an authentic English pub environment.
Welcome!
Opening Hours
Monday-Thursday: 16:00-23:00
Friday: 15:00-01:00
Saturday: 14:00-01:00
Sunday: 16:00-22:00
The kitchen closes Monday-Saturday 22:30, Sunday 21:30
Find us
The Bishops Arms, Kungstorget
Kungstorget 6
252 24 Helsingborg