Paolo's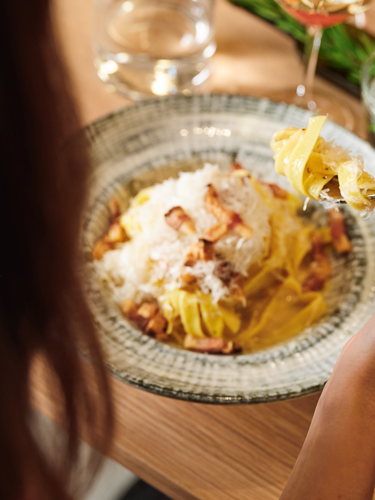 About the restaurant
On the ground floor you will find Paolo's, a café and restaurant concept with roots in the Italian culinary tradition.
It offers the best of Italian cuisine in a relaxed atmosphere. Enjoy a well-cooked meal or stop by for a glass of delicious wine. Paolo's has a large selection of coffee, beer, wine, Italian cocktails, panini, pizza, pasta, pastries and much more. Everything served is prepared from carefully selected and first-class ingredients.

See our menu here.
Please contact the restaurant directly for reservations.
Opening Hours
REGULAR OPENING HOURS:
Monday-Thursday: 10:00-22:00
Friday-Saturday: 10:00-00.00
Sunday: 10:00-22:00
The kitchen is open 11:00-14:00 and 16:00-21:00
Find us
Paolo's
Torggatan 3
931 32 Skellefteå