The Bishops Arms, Föreningsgatan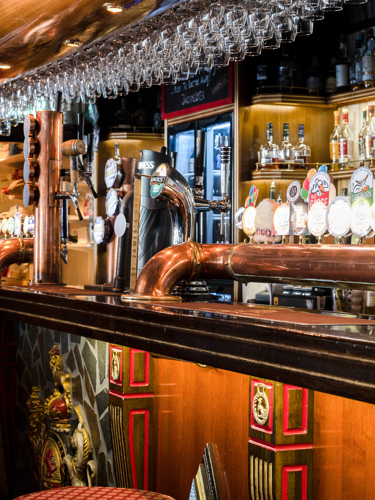 About the restaurant
In the heart of the hotel lies our very popular gastropub The Bishops Arms. Here you can enjoy delicious food and drinks in an authentic English pub environment. We have Kiruna's largest choice of beverages and you can choose from hundreds of old classics and new exciting varieties of both beer and whiskey.
Read more and see our menu here
Opening Hours
Monday-Tuesday: 16:00-23:00
Wednesday: 16:00-00:00
Thursday: 16:00-23:00
Friday-Saturday:16.00-01.00
Sunday: 16:00-23:00
Please note that the pub's opening hours may be adjusted at short notice.
Find us
The Bishops Arms, Föreningsgatan
Föreningsgatan 6
981 31 Kiruna