Elite Hotels Kiruna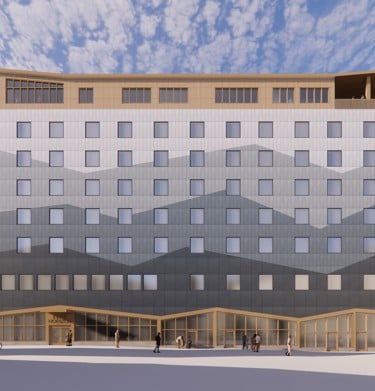 In 2024, Elite Hotels will open a unique hotel in the heart of Kiruna. The hotel will be part of Kiruna's new growing city centre with 155 modern hotel rooms and a skywalk to Aurora culture and congress.
Vana Spa will become a natural part of the hotel, with a rooftop spa at the top of the building. The guests will be able to relax in an exclusive spa environment with magnificent views of Kiruna's beautiful landscape. Experience when the Northern Lights turns the sky into beautiful colours or enjoy the midnight sun from Vana's rooftop.
The hotel will offer several restaurants with lovely meals from breakfast until late evening with unique taste experiences in beautiful restaurant environments. Welcome to a new hotel experience in Kiruna!