Tako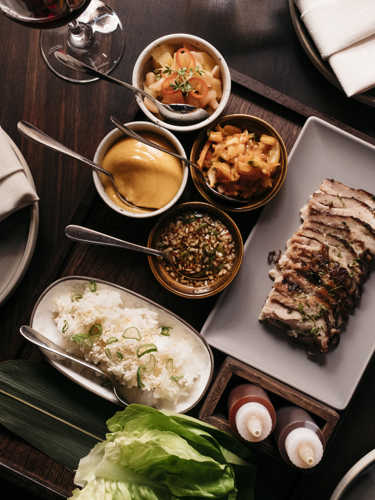 About the restaurant
When Korean cuisine meets Japanese cuisine, the result is exciting flavors. Restaurant TAKO offers innovative food with the Korean heat and colorful ingredients and carefully selected Japanese products.
Behind TAKO is Stockholm Krogbolag who also runs the popular joint Vassa Eggen Steakhouse and Haga Bottega. TAKO offers a luxurious experience in an elegant and inviting environment. The former nightclub gives space for a bar, a Sushi kitchen and an open grill where the chefs can show off their skills. Expect the unexpected as TAKO finds inspiration from Alice in the Wonderland.
The restaurant is located in Elite Hotel Stockholm Plaza, down the stairs in the basement that for many years served as a popular nightclub, among others Alexandra's.
Tako is the name of an eight-armed squid that is cooked in many forms and shapes; boiled, deep-fried, sushi and sashimi.
Read more about restaurangtako.se.
Please contact the restaurant directly for reservations.
Opening Hours
LUNCH
Monday-Friday: 11.30-14.00
DINNER
Tuesday: 17.00-23.00
Wednesday-Thursday: 17:00–00:00
Friday-Saturday: 17.00-02.00
Find us
Tako
Birger Jarlsgatan 29
111 45 Stockholm